KMDF exists to achieve a social mission of empowering the urban poor to realize inclusive economic and social Development.
The Vision of KMDF is having a peaceful, just, developed and well governed society with prosperous and happy people.
To promote Social Justice and promote fair distribution of wealth, opportunities and privileges within society.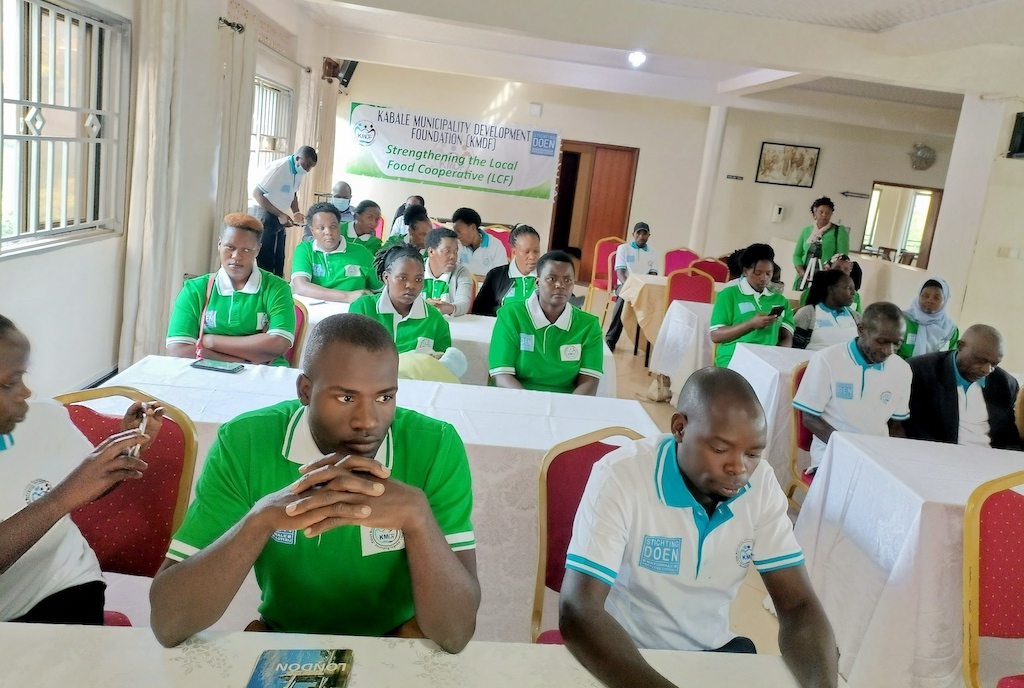 Welcome to Kabale Municipality Development Foundation.
Kabale Municipality Development Foundation (KMDF) was created in 2010 by two Entrepreneurs-Ms. Mable Tumuheise and Ms. Phionah Kasule with a major aim of improving social and economic well being of the urban poor. The two Entrepreneurs established KMDF as a small a community based organization in 2010 with operations in one division of the municipality and later expanded and now KMDF operations are in all the 3 divisions of the Municipality, covering 12 parishes and 72 villages (local communities)

In 2015, KMDF was incorporated and registered by the Government of Uganda/ Registrar of Companies under the Ministry of Justice and Constitutional Affairs as a Company Limited by Guarantee and without Share Capital.

KMDF enterprises and those it supports seek to maximize profits while maximizing benefits to society and the environment. Profits from these enterprises are re-invested to fund social and economic programmes rather than funding payouts to shareholders.
Our Strategic Objectives.
To support Poverty Reduction programmes and projects focusing on breaking the cycle of poverty for people living in Kabale Municipality. Working with communities in all the 74 villages in Kabale Municipality, we shall create employment opportunities; improve income security and work to end lawlessness among the Youth.
To promote Social Justice and promote fair distribution of wealth, opportunities and privileges within society.
To promote Good Governance that will ensure that scarce resources of society are utilized effectively in support of the urban poor. Good Governance give confidence to investors that the money they invest are safe from improper expropriation which is a necessary condition for a society to ensure sustained economic growth. Eradicating poverty will not be possible without high and sustained growth that generates productive jobs and brings benefits across society. KMDF will support efforts that will grant voice to the urban poor regarding design and implementation of service programmes as well as, providing opportunities for their participation in the implementation of such programmes.